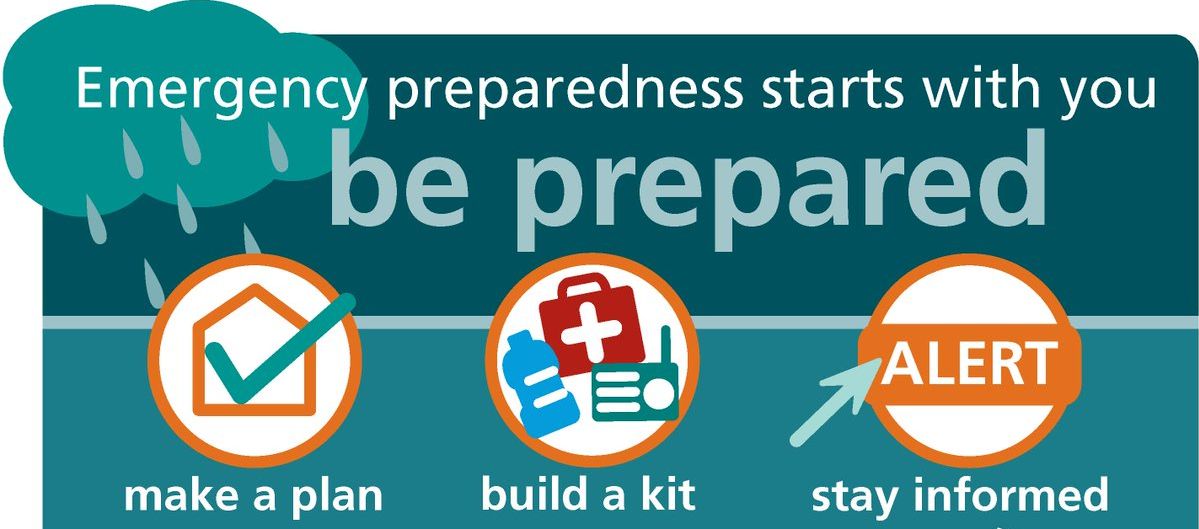 Public health emergencies, whether a bio-terrorist attack, foodborne disease outbreak or hazardous chemical spill, can quickly overwhelm a public health agency. The Emergency Preparedness Program at Knox Public Health works to develop plans to address these risks and maintain efficient public health services for county residents. Planning involves training for employees, identifying resources, acquiring equipment and establishing communications. It also involves developing working relationships with other public safety organizations to ensure a cooperative response to emergencies in the community that threaten the safety of health of residents.
Be Prepared Wherever You Are
Emergency preparedness is not the sole concern of Californians for earthquakes, those who live in "Tornado Alley"; or Gulf Coast residents because of hurricanes. Most communities may be impacted by several types of hazards during a lifetime. Americans also travel more than ever before; to areas impacted by hazards they may not be at risk of near their homes.
Be Informed
Learning what to do in different situations and developing and customizing your plans for your local hazards, the locations frequented by members of your household and the specific needs of household members including animals will help you reduce the impact of disasters and may save lives and prevent injuries.
Make A Plan
Your family may not be together when a disaster strikes so it is important to plan in advance: how you will get to a safe place; how you will contact one another; how you will get back together; and what you will do in different situations. You will be better prepared to safely reunite your family and loved ones during an emergency if you think ahead and communicate with others in advance. 
Build A Kit
You may need to survive on your own after an emergency. This means having your own food, water and other supplies in sufficient quantity to last for at least 72 hours. Local officials and relief workers will be on the scene after a disaster but they cannot reach everyone immediately. You could get help in hours or it might take days. Additionally, basic services such as electricity, gas, water, sewage treatment and telephones may be cut off for days or even a week, or longer. Your kit should contain items to help you manage during these outages.