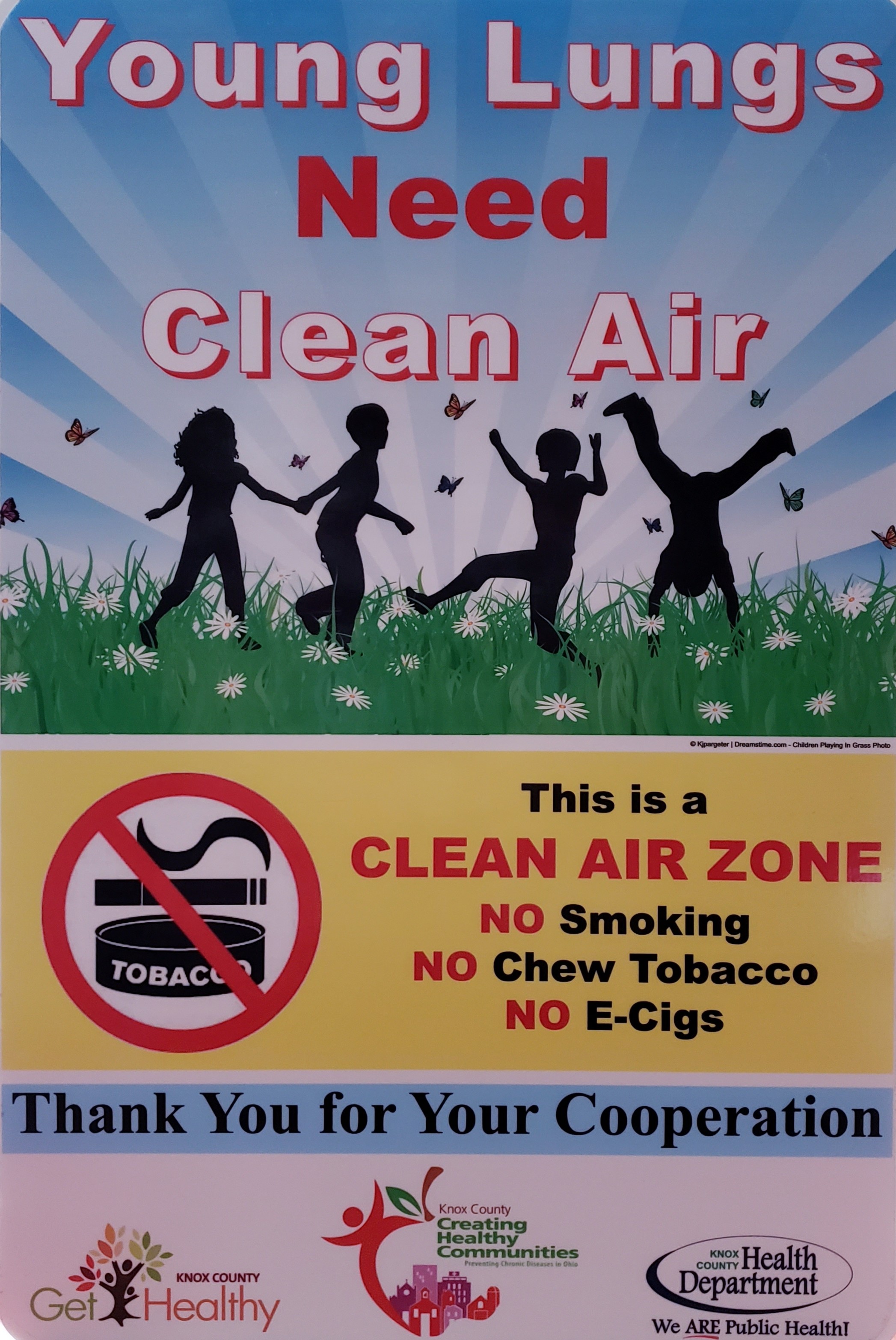 Tobacco use has been a public health issue for many years. Tobacco is also the leading cause of preventable deaths in the United States. It kills more people than alcohol, AIDS, car crashes, illegal drugs, murders and suicides combined.
Tobacco-Free Environments (includes chew tobacco and vaping products) are encouraged in Knox County. Several of our community partners in Knox County have placed signs like the one on the left to promote a safe and healthy environment for everyone, especialy our youth. Look for the signs next time you visit your park or ballfield. 
---
Ohio joined with other states across our nation in making it illegal for anyone under the age of 21 to purchase tobacco – or any tobacco/nicotine products and paraphernalia. It's also against the law for anyone such as a store clerk to sell tobacco to those under age 21.
Tobacco 21 laws are a proven method in protecting the health and safety of our youth – and entire communities. The increase in age to buy tobacco, electronic smoking devices (i.e. JUUL, vape pens, e-cigs) and paraphernalia to age 21, can reduce approximately 90% new smokers from even starting the path of this dangerous addiction.
For more information on Tobacco 21, click on the banner.