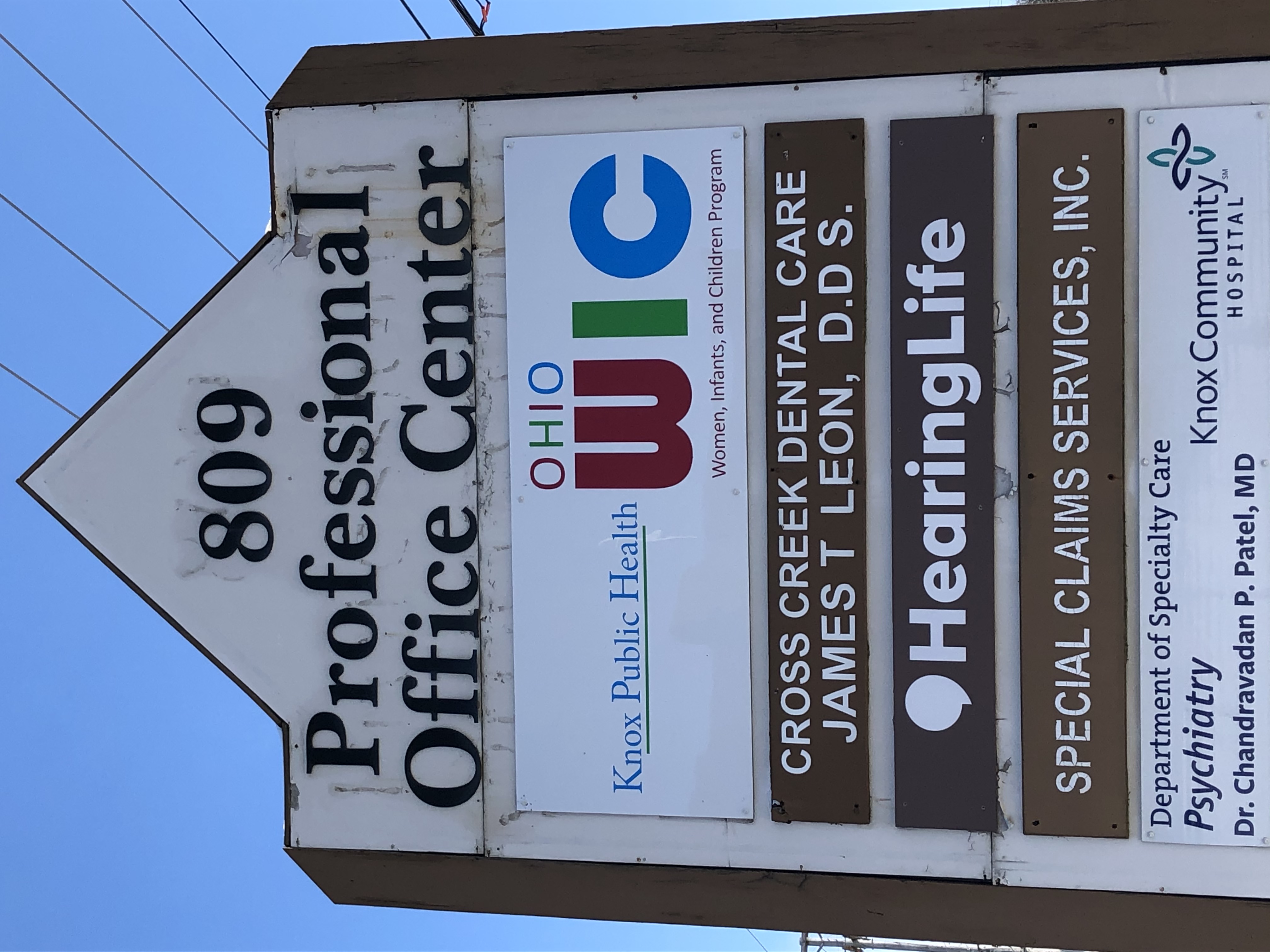 Click Here →

WIC is at 809 Coshocton Ave. in Mount Vernon
WIC is a free nutrition program that helps income-eligible women and their children with breastfeeding education and support, supplemental nutritious foods; nutrition education and counseling; screening and referrals to other health and social services.
WIC improves pregnancy outcomes by providing support services necessary for full-term pregnancies; reduces infant mortality by reducing the incidence of low birth weight (infants under 5 ½ pounds are at greater risk of breathing problems, brain injuries and physical abnormalities) and provides infants and children with a healthy start in life by improving poor or inadequate diets.
 Who is eligible for WIC in Knox County?
Women who are pregnant, breastfeeding, or have a baby less than six months old; and infants and children up to five years old;

Who meet WIC income guidelines; and, live in Knox County.
What are the income guidelines for WIC?
Effective July 1, 2023: In order to be eligible for WIC, the gross countable income of the economic unit (household), of which the applicant/participant is a member, must be less than or equal to the Ohio WIC program income guidelines for economic unit size provided in the following chart. WIC income guidelines are updated each year.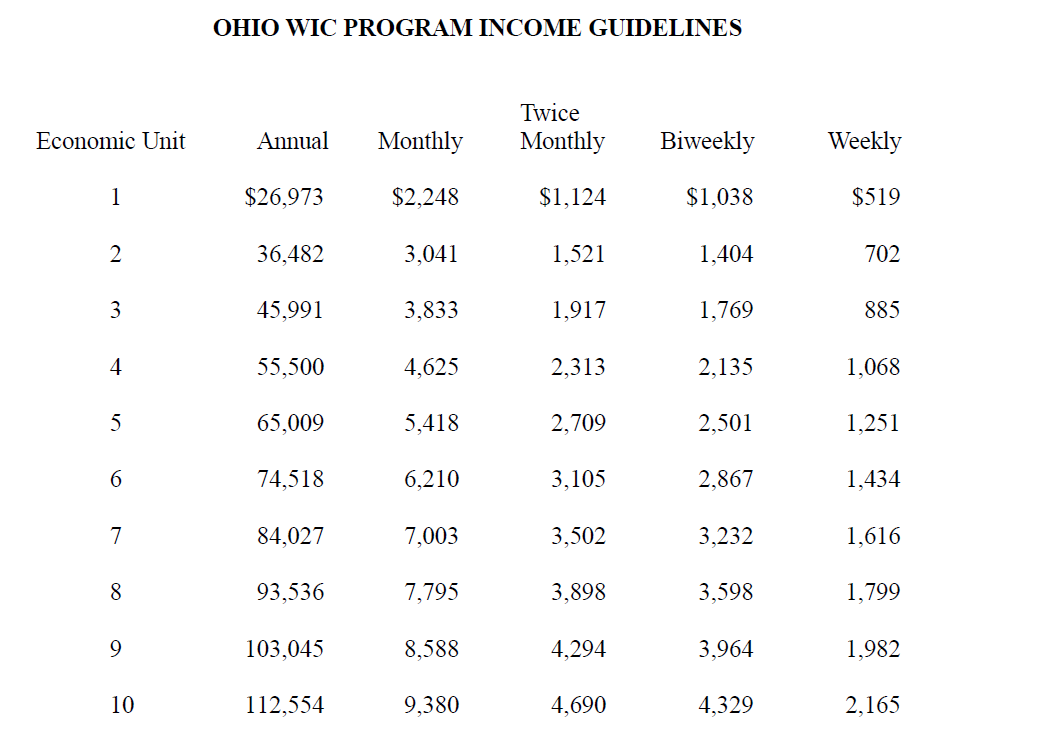 How Can WIC help families?
Provide nutritional education and support.

Provide breastfeeding education and support.  A breastfeeding peer helper is on staff to provide one-on-one counseling.  Breastfeeding Information

Refer to prenatal and pediatric health care and other maternal and child health and human service programs such as Head Start, Medicaid and the Supplemental Nutrition Assistance Program, formerly known as Food Stamps).

Provide immunization screening and referral. We have access to the Ohio immunization data base and check your child's records and since we are located at the health department, you can also get shots for your child after your WIC visit.

Provide WIC nutrition cards for foods like: Milk, Cereal, Juice, Eggs, Peanut Butter, Beans,  Fruits, Vegetables, Infant Formula, Tuna, Salmon, Whole Grains, Yogurt and Cheese. WIC nutrition cards are accepted at most grocery stores in Knox County.

Provide Farmers' Market coupons to be used at area Farmers' Markets during the summer months as part of the Farmers' Market Nutrition Program.

As of 2022: Affordable Connectivity Program can help income eligible families in receiving broadband services needed for school, work, health care and more. To find out more information and to enroll, click here. 
What do I need to bring to the appointment?
Proof of income (current pay stub, current Medicaid Card or approval letter for Healthy Start, Ohio Works First or Food Assistance)

Proof of address (utility or credit bill, or Ohio driver's license)

Proof of identity for you and any applicants (birth certificate, driver's license, Medicaid card, crib card or shot record)

If pregnant, bring a doctor's statement showing due date

Children's shot records
You can register to vote at all WIC Clinics
The National Voter Registration Act (NVRA) of 1993, Public Law 103-31, provides that WIC clinics serve as voter registration assistance sites throughout Ohio. Applicants can register to vote at any WIC clinic in their communities, or registration can be completed through the online services of the Secretary of State's office.
Additional Resources