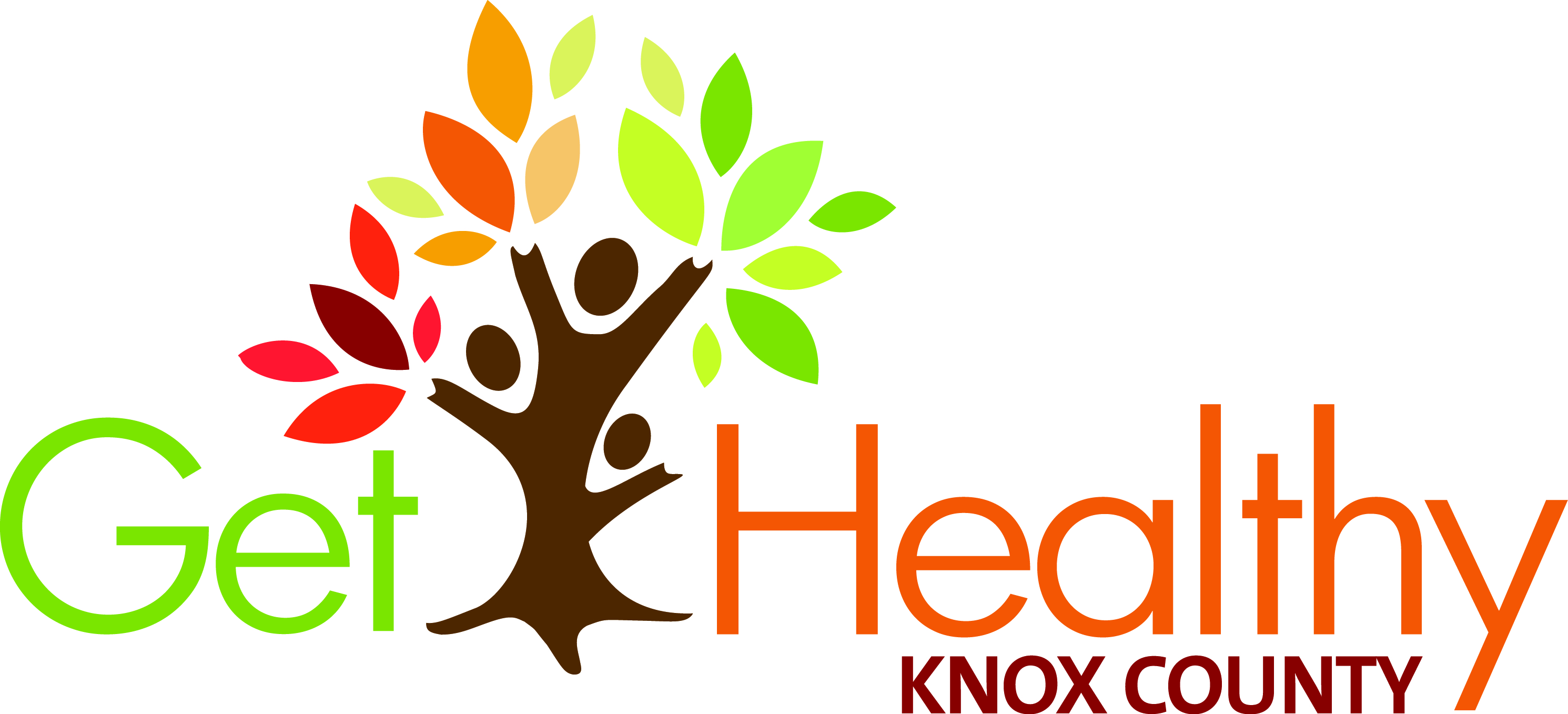 CLICK HERE TO VISIT THE GET HEALTHY KNOX COUNTY WEBSITE
Our Mission
Get Healthy Knox County is committed to promoting a culture of wellness within our community, through cross-sector collaboration by implementing research based strategies.

Our Vision
Working together to make wellness the easy choice for Knox County residents

Focus Areas
Get Healthy Knox County is committed to improving access to and affordability of healthy food, increasing opportunities for active living, and assuring tobacco-free living where Knox County residents live, work, and play.

Who We Are
A comprehensive community partnership comprised of many different agencies, ​residents, and wellness-driven businesses.
​What We Do
Work together to build a community that encourages healthy eating, tobacco free living, physical activity, and a place to feel safe in an environment where everyone can participate and be accepted.